Sliding Glass Doors Repair Miami Shores, FL
Your sliding door is stuck? The screen of your sliding glass door is broken? The American sliding doors team in Miami Shores Florida has the perfect solution for you! Our technicians are authorized and experienced in handling such malfunctions. As members of BBB, you know you will get the best service in Miami Shores.
Call us 24 hours and receive 15% off all sliding door services, broken screen door replacement, repair and replacement of rollers, residential and business. To realize this discount only for Miami Shores residents should be mentioned in a conversation with our representatives.
call us: (305) 922-1771
After the last storm a sliding door in my yard got stuck and after many efforts we could not close it, I asked a friend if he knew a sliding doors company recommended and professional and he gave me the phone of americans liding doors inc. I am very satisfied with the service And the price was fair.
Book a Technician
20 minutes response time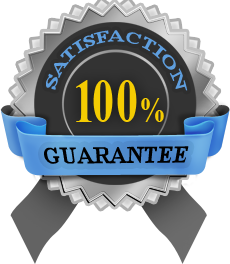 SLIDING DOOR REPAIR services IN Miami Shores
If you are looking for the best sliding glass door repair services in Miami Shores, American sliding doors are the best choice for you. Miami shores residents know that when they need sliding doors repair services they invite the American sliding doors Inc. We serve 24 hours in the Miami Shores area and the surrounding area and provide full and courteous service in a variety of sliding door services, all you have to do is call us and our technician will come to you within 20 minutes.
Residential replacement sliding doors
Premium screen door replacement
New Screen Doors
Window Screen
Patio door replacement.
Replacement rollers
Locks and Handles Repair & Replacement
Same Day Services
24/7 Emergency Services
Commercial replacement sliding doors
Premium screen door replacement
Commercial New Screen Doors
Window Screen
Patio door replacement.
Replacement rollers
Locks and Handles Repair & Replacement
Same Day Services
24/7 Emergency Services
24/7 Emergency replacement sliding doors
Emergency screen door replacement
Damaged or broke
Window Screen
Damaged or broken sliding door locks
Replacement rollers
Locks and Handles Repair & Replacement
Same Day Services
24/7 Emergency Services