Repairing anything in your home require expertise because your home is a worthy investment, trusting  anyone to repair broken things in your home could lead to more damage, out sliding glass doors are sensitive and they requires professional technicians whenever they have problem.
Businesses can only be functional when everything is in good order, one of the things any commercial organization ought to care about is the appearance of their building because this plays a huge role in attracting clients, this is why commercial organization are very keen about fixing things immediately thy need repair.
Glass doors can be tricky to fix which is why you need the best expert to repair it, American Sliding Doors Inc. is a reliable company whose mainstay is repairing any type of sliding door. We pride ourselves at giving the best and satisfying our clients' needs when it comes to sliding glass doors repair.
Patio Glass Door Repair

Pocket Sliding Door Repair

Impact Door Repair

Screen Door Repair

Sliding Closet Door Repair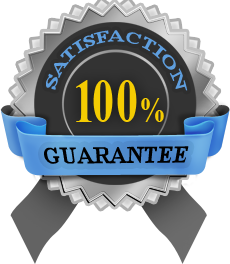 SLIDING GLASS DOOR REPAIR MIAMI, FL
Some sliding doors problems are urgent and requires immediate fixing or replacement especially with sliding glass door. Others are just annoying because of exposure to dirt and other elements which make the doors turn sticky. While some sliding doors are just plain old modeled and would need a fresh breath of design. Whatever your need, is American Sliding Door Inc., a sliding glass door repair enterprise in Miami, Florida is your best and trusted option. We specialize in residential sliding glass doors and commercial sliding glass doors.
JUST A CALL AWAY
Whenever you need repair for your sliding door, you can always call American Sliding Door Inc. in Miami at 305-922-1771 and our nearest technician will be there in less than 20 minutes to make your sliding door work like new again.
RESIDENTIAL SLIDING GLASS DOOR REPAIR
If your residential sliding glass
door has difficulty in opening, we can make it work as new. We specialize in repairing and maintaining your residential sliding glass doors. We can repair and fix those sticky sliding doors in the house to save you from unnecessary hassles when opening or closing the sliding doors.
Our Residential Sliding Doors Repair:
COMMERCIAL SLIDING GLASS DOOR REPAIR
If your commercial sliding
glass door is off track we can repair it for smooth operation. If your sliding door won't open or close without hassle, we can work on it and make it better. We specialize in repairing these problems that could happen to your sliding doors and also handle any other sliding glass door problems that could arise and install new sliding doors as well.
For Miami, Florida, American Sliding Doors Inc., would repair your residential sliding glass door or commercial sliding glass door. We offer you the flexibility to choose from our variety of high quality repairs a truly custom design that complements the architectural design that helps define your style.
EMERGENCY SLIDING GLASS DOOR REPAIR
At American Sliding Doors Inc,
we operate a 24 hours, & days a week service. We have highly trained and readily available expert technician to answer to your needs at any time of the day. We can guarantee that our repair on any problem with your sliding door would be solved and the sliding door would work beautifully with full functionality. Our time service response is within 20 minutes anywhere within Miami, Florida And one of our technicians will be happy to serve you. It is equally important to say that from your very first call to us you would be provided with excellent customer service, efficiency and courtesy. In addition, We also have experienced and professional technicians who are always available to help you with a variety of mishaps, emergency situations and information about repair times. And our technician are highly qualified and experienced professional repairing all types of sliding doors.
AFFORDABLE RATES
Our charges are at affordable rates and pocket friendly to balance with the design and repair you wish to be carried out on your sliding doors.
Call Us 24 hour for a free quote (305) 922-1771
Miami
North Miami
Miami Shores
Miami Lakes
Aventura
Hialeah
South Beach
Bel Harbor
Surfside
Indian Creek
Key BISCAYNE
Kendall
Sunny Islas
Golden Beach
North Bay Village
Fort Lauderdale
Hollywood
Pompano Beach
Pembroke Pines
Plantation
Miramar
Weston
Hallandale Beach
Dania Beach
Tamarac
Coconut Creek
Cooper City
Wilton Manors
Lauderdale-by the Sea
Lauderdale Lakes
Finding a Miami sliding doors Company at affordable prices has never been easier!
Repairing sliding doors in Miami requires sliding door companies that operate in the Miami area and provide ongoing service. If you're wondering why? The answer to this is simple and it comes to the cost of repairing your sliding door. A company not located in the Miami area will have to invest resources to reach your area. These resources will be reflected in additional travel time expenses. These costs may be rolled into the customer's pocket, so you may actually pay more for something you could have received with less money if you had chosen a local company.
What should you check before you call a Miami sliding door repair company?
In general and quite clear, the steps that need to be taken in repairing Miami sliding doors, are very similar to the rest of the country, including interest in the location of the company. In addition, we recommend reviewing the following:
Insurance – the issue of insurance is simple. Insurance is a necessity. If a sliding door company does not have valid insurance, move to the next company.
Our company has insurance, but since insurance is something periodic, you must make sure that the company's insurance is valid.
Recommendations – Ask for an opinion from the Company's customers. If you have contacted a sliding doors repair company through a recommendation and its service was professional and reliable, we would be happy to hear about that as well. A second option is simply looking for recommendations on fixing sliding doors on Google.
Meeting – If you thought to shorten processes and rely on a telephone quote, you make a mistake. Such a mistake could cost you a lot of money and headache. There have already been cases where low-income companies offered low prices on the phone and on the day of the work they charged more money. The blame is not always on the door company. Sometimes, what seems simple to us, can actually be much more complicated. The only thing that can prevent such conflicts is to have a meeting where the technicians can see for themselves the kind of work.
Contract – Often, the only thing that can separate you from an unpleasant incident is a detailed and orderly work contract signed with the company. The contract must be signed by both parties during the meeting for a price quote. You must ensure that the contract contains all the relevant details such as price including tax, date and time of repair, number of technicians, company name that does the job (so you do not go from hand to hand), addresses and any other detail that you think is necessary.
How much does sliding doors repair in Miami?
The price range of sliding door repair in Miami is quite wide (and therefore highly recommended to compare prices when looking for a technician in Miami) and also various types of populations. Miami live in families and young couples, singles, students and people from various religions. Technicians sliding doors in Miami need to know how to provide quality service to every person in this city and every kind of door and here we enter the picture.
Cheap sliding doors repair in Miami – important emphases
When ordering repair services
for sliding doors in a big city like Miami, it is very important to follow some important rules. During the rush periods (especially in the summer) it is recommended to reserve the service at least one week in advance, in order to preserve the day that is convenient for you. In addition, you should meet with a representative of the sliding doors repair company in Miami and do not close the details on the phone. A sliding doors company that sends you a representative for a personal meeting is usually more professional.
It's a good idea to order a cheap sliding doors company in Miami where you have received warm recommendations or a company you worked with in the past and you would be happy with. It is important to find out in advance all the important questions – how much does a sliding door repair cost. What is the experience of the company's professionals? Does sliding door repair in Miami include insurance? Etc. The quotation must be received in writing and it should be as detailed as possible so that there will be no misunderstanding later on. If you have a special sliding door it is important to inform the company.
The more involved you are in the process, the more likely you will be to correct it, the more it is in Miami or anywhere in Florida.
It is important to note that Miami is a big city and there is a difference between the regions. But whether you need a sliding door repair in North Miami, South Miami or downtown, it's important to close all the details at the start. It is highly recommended to do a market survey regarding the prices of sliding door repair in Miami. You will save so hundreds of dollars!