Sliding Doors Repair Boynton Beach, FL
It is very common to find out after years of use that your sliding glass door becomes unhinged, gets more difficult to roll across its tracks, has its frames damaged or simply has its glass shattered. Sliding glass doors helps gives your home or office that beautiful design and style and having one that proves difficult to use while opening or closing can be such a pain in the butt. If your sliding door has developed any problem and as such has lost its ease of operation then you need to have it fixed.
At American Sliding Doors Inc. we have skilled expert technicians who would be glad to give you a professional service and restore your sliding door to the beauty it once was and to the taste, style and design you desire. We have experts who are experts in repairing, replacing and maintaining sliding glass doors.
call us: (305) 922-1771
After the last storm a sliding door in my yard got stuck and after many efforts we could not close it, I asked a friend if he knew a sliding doors company recommended and professional and he gave me the phone of americans liding doors inc. I am very satisfied with the service And the price was fair.
Book a Technician
20 minutes response time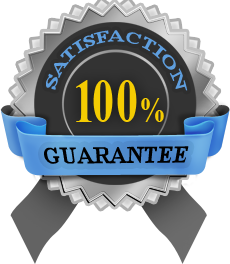 SLIDING DOOR REPAIR services in Boynton Beach
At American Sliding Doors Inc. we offer quality services in Boynton Beach area in Florida. Our team of highly skilled technicians specializes in all kinds of sliding glass doors and would work to ensure that they meet with your desires and also your time frame. Our technicians come fully prepared within moments of your call to carry out repair, replacement or maintenance immediately upon arrival at your home or office. If you are looking to have your sliding glass door replaced or repaired with high quality product and at affordable price too, then you should give us a call as we guarantee that you get professional service and 100% customer satisfaction.
Residential replacement sliding doors
Premium screen door replacement
New Screen Doors
Window Screen
Patio door replacement.
Replacement rollers
Locks and Handles Repair & Replacement
Same Day Services
24/7 Emergency Services
Commercial replacement sliding doors
Premium screen door replacement
Commercial New Screen Doors
Window Screen
Patio door replacement.
Replacement rollers
Locks and Handles Repair & Replacement
Same Day Services
24/7 Emergency Services
24/7 Emergency replacement sliding doors
Emergency screen door replacement
Damaged or broke
Window Screen
Damaged or broken sliding door locks
Replacement rollers
Locks and Handles Repair & Replacement
Same Day Services
24/7 Emergency Services