Sliding Glass Doors Repair South Beach, FL
Is it always a hassle and a fight and drag scenario to open and close your sliding glass door? Is the glass from your sliding glass door broken or you need to change the design and quality of the glass? Is your sliding glass door falling off the track or coming of the hinges? Is the sliding glass door stuck in its rollers or its frame is simply getting damaged? Then you should contact American Sliding Doors Inc.
Skilled expert technicians to repair or replace those issues you are having with your sliding glass door that hinders its ease of operation.
call us: (305) 922-1771
After the last storm a sliding door in my yard got stuck and after many efforts we could not close it, I asked a friend if he knew a sliding doors company recommended and professional and he gave me the phone of americans liding doors inc. I am very satisfied with the service And the price was fair.
Book a Technician
20 minutes response time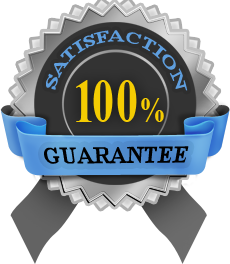 With our help you will save up to 40% in ordering sliding door repair services in South Beach
We offer our services in the South Beach area of Florida. Our multi skilled professional technicians are always prompt and readily available to handle whatever problems you may have with your sliding glass door. From repairing the rollers on the track to fixing the hinges on the frames and from installing new glass on the doors to changing entirely the sliding glass door. We have the expertise and man power to solve all the problems with your sliding glass door. We have in our employs courteous and professional trained technicians committed to high quality services, creative designs, safety precautions on the job and delivery customers satisfaction. You can be sure that within few minutes of your call to us our technicians would be at your door step prepared and ready to fix whatever problems with your sliding glass door. We guarantee that we would offer you high quality service and on the job cleanliness at affordable pricing to meet your needs.
Residential replacement sliding doors
Premium screen door replacement
New Screen Doors
Window Screen
Patio door replacement.
Replacement rollers
Locks and Handles Repair & Replacement
Same Day Services
24/7 Emergency Services
Commercial replacement sliding doors
Premium screen door replacement
Commercial New Screen Doors
Window Screen
Patio door replacement.
Replacement rollers
Locks and Handles Repair & Replacement
Same Day Services
24/7 Emergency Services
24/7 Emergency replacement sliding doors
Emergency screen door replacement
Damaged or broke
Window Screen
Damaged or broken sliding door locks
Replacement rollers
Locks and Handles Repair & Replacement
Same Day Services
24/7 Emergency Services