Sliding Glass Doors Repair Hialeah, FL
The sliding door is locked and can not be opened? Your sliding door screen is broken? American Sliding Doors Inc in Hialeah are available to get your call 24 hours.
It is never an easy task and can be quite embarrassing to always struggle with your sliding glass door either at your home or at your office area. It is quite common to find that sliding glass door become more difficult to open and close as the years goes by this is mostly as a result of wear and tear. Sliding glass doors becomes difficult to use most times as a result of damages to the rollers, tracks, hinges or handles, and in most cases dangerous especially when the glass is broken.
If you are having a problem with your sliding glass door, your best bet is to fix it up immediately. Sliding glass door repairs and replacement are mostly regarded as do it yourself jobs and most people would prefer to fix it themselves but not fixing it properly would lead to reoccurrence of the problems you have attempted to fix. You would need professional services to ensure that those problems are fixe with high quality products and be assured that the repairs, replacement or maintenance are done with customers satisfaction in mind.
call us: (305) 922-1771
After the last storm a sliding door in my yard got stuck and after many efforts we could not close it, I asked a friend if he knew a sliding doors company recommended and professional and he gave me the phone of americans liding doors inc. I am very satisfied with the service And the price was fair.
Book a Technician
20 minutes response time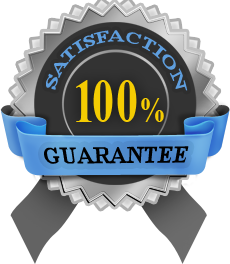 With our help you will save up to 40% in ordering sliding door repair services in Hialeah
If you are in the Hialeah area of Florida and you are having any sort of issue with your sliding glass door and would need professional service to have it fixed, then you should give us a call at American Sliding Doors Inc. Our technicians would be at your door step with minutes ready to solve your problem. We have experience and trained technicians who are specialized in the repairs, replacement and maintenance of all kinds of sliding glass doors.
Residential replacement sliding doors
Premium screen door replacement
New Screen Doors
Window Screen
Patio door replacement.
Replacement rollers
Locks and Handles Repair & Replacement
Same Day Services
24/7 Emergency Services
Commercial replacement sliding doors
Premium screen door replacement
Commercial New Screen Doors
Window Screen
Patio door replacement.
Replacement rollers
Locks and Handles Repair & Replacement
Same Day Services
24/7 Emergency Services
24/7 Emergency replacement sliding doors
Emergency screen door replacement
Damaged or broke
Window Screen
Damaged or broken sliding door locks
Replacement rollers
Locks and Handles Repair & Replacement
Same Day Services
24/7 Emergency Services