Sliding Doors Repair West Palm Beach, FL
It is very important that damaged sliding glass door be repaired immediately they are damaged so as not to be hazardous to your home or office space. It is an open secret that sliding glass doors can be done as a "do it yourself" job, but it can be quite tasking and somewhat dangerous to handle large pieces of glass by yourself.
If you want to carry out a professional job of high quality carried out on your sliding glass door, it is essential that you contact the services of expert technicians who are skilled in the repairs and maintenance of skidding glass doors.
call us: (305) 922-1771
After the last storm a sliding door in my yard got stuck and after many efforts we could not close it, I asked a friend if he knew a sliding doors company recommended and professional and he gave me the phone of americans liding doors inc. I am very satisfied with the service And the price was fair.
Book a Technician
20 minutes response time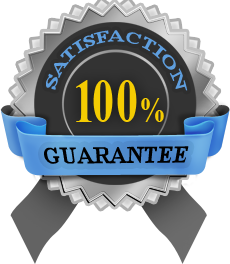 SLIDING DOOR REPAIR services IN West Palm Beach
If you are looking to replace, install or carry out maintenance on your sliding glass doors in the West Palm Beach area of Florida, then you should contact us at American Sliding Doors Inc. for high quality and professional services on your sliding glass doors. We have expert technicians at our employ who have worked on various sliding glass doors design and we pride ourselves on producing truly special, efficient and effective services. You can be rest assured that our professional would show up almost instantly with ready to work tools and protective gears. And right in your home if a repair, replacement or maintenance is needed and take appropriate measures to ensure your sliding doors are in smooth operation again. We guarantee that our expert technicians would provide quality workmanship to you, schedule flexible appointment time with you and ensure that we give you high quality services even if you are on a budget.
Residential replacement sliding doors
Premium screen door replacement
New Screen Doors
Window Screen
Patio door replacement.
Replacement rollers
Locks and Handles Repair & Replacement
Same Day Services
24/7 Emergency Services
Commercial replacement sliding doors
Premium screen door replacement
Commercial New Screen Doors
Window Screen
Patio door replacement.
Replacement rollers
Locks and Handles Repair & Replacement
Same Day Services
24/7 Emergency Services
24/7 Emergency replacement sliding doors
Emergency screen door replacement
Damaged or broke
Window Screen
Damaged or broken sliding door locks
Replacement rollers
Locks and Handles Repair & Replacement
Same Day Services
24/7 Emergency Services