SLIDING DOOR REPAIR Plantation, FL
Sliding glass doors are used in most areas, homes and offices, to depict elegance, taste, style and design and in most cases keeping up with hurricane safety regulations. Sliding glass doors go through wear and tear as the years goes by and eventually breaks down. They may need to be repaired, replaced or simply maintained depending on the nature and extent of the damage.
call us: (305) 922-1771
After the last storm a sliding door in my yard got stuck and after many efforts we could not close it, I asked a friend if he knew a sliding doors company recommended and professional and he gave me the phone of americans liding doors inc. I am very satisfied with the service And the price was fair.
Book a Technician
20 minutes response time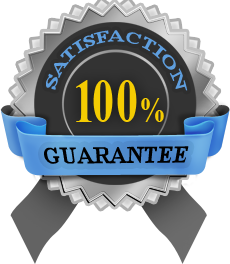 SLIDING DOOR REPAIR services in Plantation
Whether it is removing the door entirely for a replacement, or repairing the hinges, rollers or door frames of the sliding door, or simply looking to perform maintenance to ease the function ability of the sliding glass door, American Sliding Doors Inc. have experienced and expert technicians that can handle your needs.
We have a wide range of sliding glass doors products and stock of different sizes, shapes and design to fit your needs. Our multi skilled expert are capable of working on any type of sliding glass door and would deliver to your desire whatever you require in terms of design, quality and professional services.
If your sliding glass door does not function properly or you have to struggle pushing, pulling and dragging your door while opening or closing it, then your sliding glass door has a problem that needs to be fixed. American Sliding Doors Inc. is specialized in fixing all kinds of problems with sliding doors. For the best professional service in the Plantation area of Florida you should contact us for an effective, speedy and high quality service. We would work to meet your desires and needs and also offer affordable pricing to you.
Residential replacement sliding doors
Premium screen door replacement
New Screen Doors
Window Screen
Patio door replacement.
Replacement rollers
Locks and Handles Repair & Replacement
Same Day Services
24/7 Emergency Services
Commercial replacement sliding doors
Premium screen door replacement
Commercial New Screen Doors
Window Screen
Patio door replacement.
Replacement rollers
Locks and Handles Repair & Replacement
Same Day Services
24/7 Emergency Services
24/7 Emergency replacement sliding doors
Emergency screen door replacement
Damaged or broke
Window Screen
Damaged or broken sliding door locks
Replacement rollers
Locks and Handles Repair & Replacement
Same Day Services
24/7 Emergency Services