SLIDING DOOR REPAIRS FORT LAUDERDALE, FL
As time goes down and the years roll by, every sliding door would need repairs and maintenance. They lose their smooth operation and become more difficult to open and close. And it is no surprise to find out that the most common problem of the sliding glass door is simply as a result of worn out rollers. Opening the doors become such a hassle that children can't seem to open it easily and as such could lead to its handle being broken off.
call us: (305) 922-1771
After the last storm a sliding door in my yard got stuck and after many efforts we could not close it, I asked a friend if he knew a sliding doors company recommended and professional and he gave me the phone of americans liding doors inc. I am very satisfied with the service And the price was fair.
Book a Technician
20 minutes response time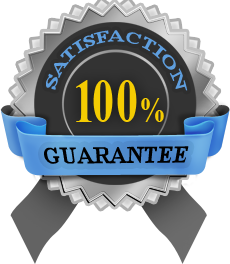 SLIDING DOOR REPAIR services in FORT LAUDERDALE
In Fort Lauderdale, Florida, American Sliding Doors Inc. has the best to offer, we extend our services in repairs, maintenance and installment of sliding glass doors. Our multi skilled expert technicians are specialists in sliding glass doors. You can be guaranteed that they would provide you with the best and high quality service. We take special efforts in cleaning the rollers track to remove dirt and debris that may have gathered to ensure for easy sliding of the glass doors. Whether it is in adjusting the rollers or changing of the rollers to ensure for smooth sliding of the glass doors or the total removal of the slide door from the track to check for what the problem might be and eventually fix it, you can be sure that our expert technicians are highly equipped to provide you with professional services.
If you are around the Fort Lauderdale area you can give us a call and be certain that our technicians are be readily available to meet up with your desired result and in a short time frame.
Residential replacement sliding doors
Premium screen door replacement
New Screen Doors
Window Screen
Patio door replacement.
Replacement rollers
Locks and Handles Repair & Replacement
Same Day Services
24/7 Emergency Services
Commercial replacement sliding doors
Premium screen door replacement
Commercial New Screen Doors
Window Screen
Patio door replacement.
Replacement rollers
Locks and Handles Repair & Replacement
Same Day Services
24/7 Emergency Services
24/7 Emergency replacement sliding doors
Emergency screen door replacement
Damaged or broke
Window Screen
Damaged or broken sliding door locks
Replacement rollers
Locks and Handles Repair & Replacement
Same Day Services
24/7 Emergency Services